UNIVERSAL I.T. SOLUTIONS

---
ACCESS CONTROL:
The most popular choice is the proximity card. Proximity cards contain small radio transponders that identify the holder to the system. The "proximity" aspect is that the card only needs to be held near the reader to work. These cards are easy to carry – they're the size and shape of a credit card – and can be printed with the owner's picture for additional security. They're also inexpensive and long-lasting.
The same technology can be used in other shapes: key fobs similar to car alarm transponders, for example. You may pay a small premium for these ID, but they can be more convenient for some users.
Magnetic cards are even more like credit cards: they use the same magnetic strip as credit cards to hold the owner's identification. They have most of the same advantages as proximity cards, but because they have to be physically swiped through the reader, they can wear out more quickly.
Did you know that you can enjoy free instant access to your Access Control right at your fingertips?
Our customers are able to open and close Doors and access to their home or business from anywhere at anytime using the internet with no additional monthly fees. We encourage you to download and try our free mobile apps which are designed to provide the same reliable coverage from your smart phone or mobile device.
So if you're looking for simple access control for one or two doors, you can save quite a bit of money by choosing a less powerful system. You can get a combination keypad/door lock . That can be more than enough to secure your HR records or server room, someplace where not many people need access.
( Important tip ) don't skimp on installation! The security of your business is more important than saving a few hundred bucks.


CALL US TODAY FOR YOUR FREE QUOTE 313-528-8240 MAIN OFFICE / 586-822-0390 EAST SIDE OFFICE.
---
---
ATRIUM V 2.0 What's New: * Anti-Pass back (Soft, Hard & Timed) * Interlock (Man-trap) * Now 7 languages * 5000 event buffer, user-friendly embedded web server enabling you to manage Users/Cards, lock or unlock doors, view system events and display controller information from any place in the world! The ATRIUM main controller includes a per-assembled universal power supply and features an RS-485 auto-detection communication bus eliminating the need for confusing jumper and DIP switch settings. Keep RS-485 cable expenditures to a minimum using common 4 conductor quad cable. Industry-unique and effortless card enrollment mode minimizes system start up and simplifies your life. Implement secure access control quickly without a computer!

Today's ever-increasing hectic pace, time is becoming more and more precious.
ATRIUM's quick and easy Card Enrollment Mode makes adding or deleting cards faster than ever before.
So easy in fact that a computer is no longer required to accomplish these common tasks.
You will definitely appreciate this highly effective and speedy feature.
Browse CDVI interactive catalog .
---

Our customers are able ACCESS , open and close Doors to their home or business from anywhere at anytime using the internet or your smart phone or mobile device.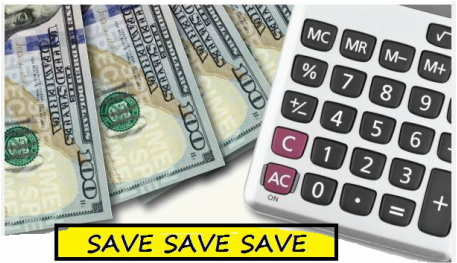 Features :
• Control 2 doors / readers
(up to 10 doors with four AX22 2-door expanders)
• Embedded Web Server WITH smart phone access
• On-board Ethernet Port with AES 256-bit encryption
• Smart and unique auto-detection card reader format
• 1220m (4000ft) 4 conductor RS-485 expansion bus
(No jumpers or DIP switches)
• Auto-detect hardware modules
• Quick and easy card enrollment procedure
• Auto-resume fusels technology
• Pre-assembled universal power supply (120V / 240V)
• Ultra fast firmware update (less than 10 seconds)
• FREE Management Software
• Wiegand & ABA Track II magnetic stripe compatible
• Maintenance-friendly snap on terminal connectors
---



You will get a FREE Service Recommendation and Price QUOTE based on your Home Business Needs
---
---
---
UNIVERSAL I.T. SOLUTIONS
5250 Auto Club Drive Suite 320, Dearborn. MI.48216Sales / Service
:
sales@uits-us.com
Office: (313) 582-8240 /
(586) 822-0390
Monday-Friday
10:00 AM-6:00 PM SAT
10:00 AM - 1:30 PM
Eastern (SAT, appointment only).

---